A new season for FCBluestar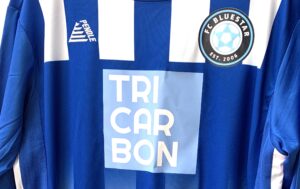 We're thrilled to be sponsoring the FCBluestar Under-14 girls team, again! After the stop-start of last season due to the pandemic, the 2021-21 season looks set to be a big one. The Under-14s have switched leagues and are looking forward to the season opener this weekend.
We support FCBluestar because they encourage equality, support diversity and promote inclusion in bringing grassroots girls football to the fore.
Go Bluestar!